Data and Analytics training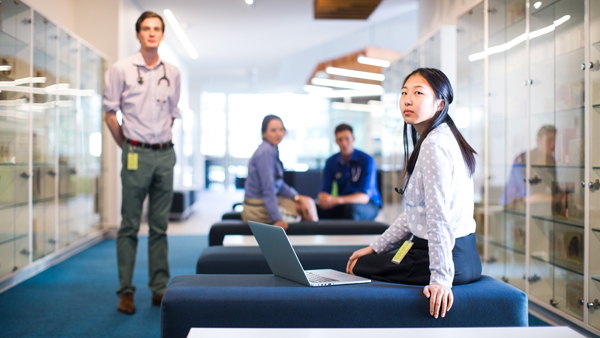 These new courses provide powerful skills and extensive hands-on learning, including:
Integrated infrastructure for Big Data and analytics will allow participants to design scalable, reliable, and intelligent data center solutions using Cisco UCS integrated infrastructure for Big Data and analytics
Data virtualization will allow participants to gain practical, hands-on, skills with the Cisco Data Virtualization Platform, including the Cisco Information Server and Business Directory.
Data and Analytics training provide powerful skills for data professionals to connect data, processes and experiences and extract actionable insights.
Most Big Data initiatives have infrastructure implications; enterprises need to make deliberate infrastructure decisions that take into account-specific workload requirements. Cisco UCS Integrated Infrastructure for Big Data and Analytics offers optimized comprehensive solution for enterprise-class deployments.
Data virtualization training provides an agile data integration method that simplifies information access. This streamlined approach lets businesses derive greater value from growing volumes of data faster, significantly accelerating IT responsiveness without additional resources.
What You`ll Learn on This Course
React Hooks! (My favorite part of React!)
Master React Router
React State Management Patterns
Work with tons of libraries and tools
React Design Patterns and Strategies
The basics of React
Drag & Drop With React
Common React Router Patterns
Learn the ins and outs of JSS
Optimize React components
Who This Course is for
Anyone brand new to React or front-end frameworks in general. Anyone who wants to build a portfolio of stunning React apps. Students struggling to learn React or looking for more practice. Anyone who wants to level up their developer skills and learn a highly in-demand skill! You'll need some experience with HTML, CSS, and JavaScript, but you don't need to be an expert. You don't need advanced JavaScript knowledge. ES7 features are explained in the course as we go.
Overview
Be the first student

Language:

English

Duration:

10 days

Lectures:

0

3 Downloadable Resources

8 Сoding Exercises

Certificate of Completion